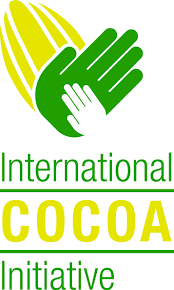 The International Cocoa Initiative (ICI) held a five-day training-of-trainers (ToT) capacity-building workshop on Child Labour Monitoring and Remediation System (CLMRS) for the Child Development Department of the Cocoa Abrabopa Association (CAA).
The ICI has been operating in Côte d'Ivoire and Ghana since 2007. It is a multi-stakeholder partnership advancing the elimination of child labour and forced labour risk, by uniting forces of the cocoa and chocolate industry, civil society, farming communities, governments, international organizations and donors.
CAA is one of the leading farmer-based organizations in Ghana, from and for the Ghanaian smallholder cocoa farmers and is partnering with ICI to build the team's capacities and set up the necessary systems to prevent, monitor and remediate child labor in the cocoa supply chain.
The training was organized in Kumasi in the Ashanti Region for CAA management and supervisors of the CLMRS. The training is part of the Association's efforts towards the implementation of a robust CLMRS which aims at reducing prevalence of child labour and forced labour risk in its supply chain.
The training focused on the following: improve and refresh the participant's knowledge on the concept of child labour, child safeguarding, CLMRS processes and current trends in the sector related to child labour. Practical sessions were provided to enhance skills on interview techniques especially with children and facilitation skills needed to organize households and communities; support CAA in questionnaire development, data analysis and reporting techniques; support CAA to develop remediation plans tailored to the needs of identified children and their households. Participants have been equipped with the right knowledge, tools and skills necessary for rolling out the enhanced CLMRS.
A first next step will be for CAA to conduct a Child Labour Risk Assessment in selected areas to assess the level of risk that exists in cocoa farming households and prioritize communities where the number of households at risk of child labour is the most important.
The training is part of a project implemented by ICI, developed in consultation with Sucden and with the financial support of Mars Wrigley, one of the world's leading chocolate manufacturers. Mars works with its suppliers to establish robust data collection and management systems, implementing effective human rights due diligence processes in collaboration with partners, and supporting community- based investments and development programs designed to address the root-causes of human rights issues in the areas of women's empowerment, education and income.